Here at Sapna we have been creating mouth watering food, drink, style and service for weddings since 1991. Whether serving an intimate party or dinner for 1000, we are passionate about every last detail.
Amenities:
Parking
Communal Prayer Facility
Wi-Fi
Women's Prayer Facility
Virtual Consultations
In-House Appointments
Home Appointments
From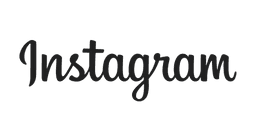 View More
3.7
out of 5 stars




Recent reviews
Ama Jaiswal
27/9/2022





5
out of 5 stars
We were very happy with the service Sapna performed out our work Holiday party. They were on time, set up went very smoothly, drinks were great and forewarned us for Last call. I would recommend them anytime!
Aliya Anjum
23/9/2022





5
out of 5 stars
Sapna Catering truly live up to their best service as well as food quality. It is no doubt one the best catering service I engaged. They are very generous in giving their best.
Jas K
19/8/2022

1
out of 5 stars
I chose sapna caterers for my reception and what a huge mistake. When my booking was handed over to one of the main managers as the person handling my booking left the company I was shocked at the mistreatment of a paying customer. I had booked a venue based of their recommendations I assumed all restrictions would have been mentioned to me before booking the venue but it was not. Once finding out about music restrictions I reached out to ask for the venue to be changed over as it was unfair for me to have booked a venue where I wasn't able to have all that I had planned for my wedding. The process was painfully long. My calls were never answered as well as my emails and texts. I was so stressed out that no one was responding back to me. I even waiting 4 weeks for a response. I was understandably stressed and upset over the whole situation. After 3 months of trying to change the venue and trying to get into contact with the company i finally received a response to arrange a meeting. I decided to stay with the venue booked as i was not prepared to go through the stress with the way I was treated. They really need to treat their customers better and communicate. I would not be recommending them to anyone as what was suppose to be a happy occasion turned out to be a complete nightmare.
Sheraz Ali
18/8/2022





5
out of 5 stars
Good service. The team came early to set up. All the guest have good comments on the food. Delicious & Large portion. Provided more than sufficient plates & cutleries. Yes, I would definitely recommend Sapna catering for any event
fatema khanom
21/10/2019





5
out of 5 stars
Amazing customer service from Rumana from the very first day I contacted Sapna Caterers and everything was really well executed by Zeeshan on the wedding day as I planned it. They are miles ahead of their competitors in terms of customer service and quality of the food. We had a lot of compliments about the food in respect of the taste and presentation from our guests. We cannot recommend Sapna enough and we will definitely use them in the future.

Did the reviews win you over?
Send Message