A warm and welcoming independently run Wedding Venue, located in leafy Sefton Park, providing the ideal backdrop for your special day. Capacity for 100 daytime and 200 evening guests.
Amenities:
Parking
Communal Prayer Facility
Wi-Fi
Women's Prayer Facility
Virtual Consultations
In-House Appointments
Home Appointments
From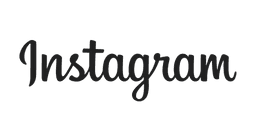 View More
3.8
out of 5 stars




Recent reviews
Paula Sharifian
29/10/2022





5
out of 5 stars
We have just had our dad's funeral at this hotel as my dad loved Sefton Park. The staff were very good nothing was too much to ask. The buffet was absolutely lovely and everyone commented on how good the food was. I would definitely recommend this place.
jon "bw24"
15/10/2022




4
out of 5 stars
So I'm basing my experience as a wedding photographer. The hotel is clean and attention to detail is there. Kelsey was lovely along with all staff. I would say food is good too. The room layout at weddings needs reviewing as I found there was too many tables at evening do but also during sit down the layout needs reviewing to allow staff and guests to walk through. Wedding cake needs to be on dance floor area just so it's not in way of guests sat down as it was intrusive to ask people to move. Some lovely locations on park for photographs. May need to wary of parking if there are a few guests
Caroline Sole
21/6/2022





5
out of 5 stars
I had my wedding at the sefton park hotel and it was amazing. The venue, food and especially the staff were fabulous. We felt at home and all our guests said it was the best wedding they had been too. Toni who planned our wedding was so organised and walked us through the whole day. She was so approachable and friendly. Nothing was too much trouble for anyone and they were all so great with the kids! We couldn't have wished for anything more. Apart from to do it all again. Thank you Sefton park hotel
J Hegar
26/4/2022

1
out of 5 stars
I went to an anniversary party here last weekend. Food hygiene was very poor. The chicken was bright red inside, totally uncooked. The buffet was also put outside in a tent to go cold. It's a small hotel with no other function rooms, not like it's a high pressure hotel, how could the food be so badly managed. Think this place is managed by Mr Bean?
Emma Goodwin
27/3/2022



3
out of 5 stars
Staff really accomodating on the whole, they switched our rooms on request, and it was peaceful and fine for a 1 night stay. We attended a wedding at the Palms and walked there & back no trouble. The bed could have been comfier, and perhaps a little more choice, or a menu for breakfast so we could have known more clearly what the options were? lots of interesting memorabilia if you're a Beatles fan. Not a flash hotel, more cosy B&B, but nice staff, & overall fine for a stop over 👍

Did the reviews win you over?
Send Message