Each of Shearsby Bath's exceptional rooms has a truly exclusive feel, quality and personality that will leave wonderful everlasting memories. Each space is unique and exclusively yours for the entire day, where it can be as simple or as extravagant as you wish. Whatever you decide, your wedding at Shearsby Bath will be completely special to you.
Amenities:
Parking
Communal Prayer Facility
Wi-Fi
Women's Prayer Facility
Virtual Consultations
In-House Appointments
Home Appointments
From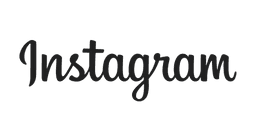 View More
4.2
out of 5 stars





Recent reviews
Stuart Kellock
9/1/2023





5
out of 5 stars
We had an amazing Sunday Lunch here. The menu is great with a good selection of starters and more than just the usual Sunday lunch offerings on the mains. The sweets sounded amazing but the portions were just too large to leave room. The staff were great. Not been here in many years but will be back very soon.
Sandra Green
24/12/2022





5
out of 5 stars
This years works xmas party lovely place very chrissmassy great atmosphere friendly staff great night out
Roy Healey
11/12/2022

1
out of 5 stars
Poor Christmas party experience. It was absolutely roasting in there, much too hot (to get you to buy more overpriced drinks maybe?) The food was average, some bits overcooked and some undercooked. There was also an odd smell for parts of the night. The DJ wasn't great, playing the best Xmas songs while we were eating and the entertainment was awful. Whilst sat eating your starter and pudding a brass band and an awful singer played a random mix of football chants, Xmas songs and some that were unrecognizable, way too loudly. Like headache inducing. We came last year and loved it. We won't be back next year.
Tracy Holmes
16/8/2022





5
out of 5 stars
We had our wedding here at the beginning of August. What can I say? The venue looked fabulous, the service was fantastic, the food tasted amazing and we had an incredible day. Drew was so helpful and he went out of his way to accommodate everything we wanted. So many people said that it was one of the best weddings they had attended and what an amazing day it was. Would highly recommend having your wedding in this beautiful venue!
Jane
8/6/2022





5
out of 5 stars
Lovely venue for my sons wedding. Name of newly wedds new surname together,on front, nice touch. Food was excellent, staff friendly and professional. Lovely day

Did the reviews win you over?
Send Message