This all year round permanent structure known as Stockley Marquee siting on The Stockley Park Golf Course is one of the newest wedding venues in West London. It comes complete with climate control heating and air conditioning. It is an extremely versatile venue perfect for Weddings or Corporate Events of any size. The reception area opens up to the heated and covered patio area which overlooks the scenic lakeside view, it is ideal for welcome drinks and canapés all year round. The main suite accommodates up to 600 guests seated for our exquisite 3 course banquets or 800 theatre style seating for Corporate Events / Mandap Ceremonies. Unlike other wedding venues in Heathrow, this is a new and lavish venue offering countless possibilities for interior designing. You can easily redesign the venue according to your desired celebration theme and give it your own personal touch. It comes with an area for all you guests cars and fully-fitted with a professional heating and air-conditioning system which will keep guests comfortable all year round. The location has become the top choice for couples tying the knot in West London. The scenic location, beautiful ambience and luxurious seating arrangement are some of the many factors that make this wedding venue in Uxbridge a favourite. So, if you have plans to tie the knot and want a luxurious dream wedding venue with spectacular views, don't delay and risk losing your chosen date. Get in touch with us to book today!
Amenities:
Parking
Communal Prayer Facility
Wi-Fi
Women's Prayer Facility
Virtual Consultations
In-House Appointments
Home Appointments
From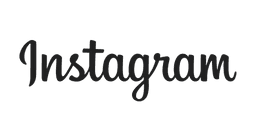 View More
4.8
out of 5 stars





Recent reviews
Jagdeep Singh Mohal
7/3/2023





5
out of 5 stars
Stockley Marquee is an amazing venue and great location. We were very happy with the team at Stockley Marquee who helped organise our wedding lunch.
Jo
3/11/2022




4
out of 5 stars
It's a cute venue for an event and is managed pretty well, with onsite cleaners who stock the bathrooms etc during events. It has parking and is pretty much a canvas which can be turned into anything. The only peeves I had was the floor - inside the banquet hall, it somehow doesnt feel very steady in places. The other thing is there's maybe not enough parking for a large event, we had to park on grass unfortunately- after rain, not only did our heels get ruined but it was quite difficult to manoeuvre our cars in the mud 😩
Jemjit Lalli
3/10/2022





5
out of 5 stars
We had our wedding reception at Stockley Marquee on the 1st of October 2022, Arun Sandhu and his team exceeded our expectations in terms of the AV and lighting set up! Overall, great venue with an amazing view for photos - highly recommended!
Harmeet
22/6/2022





5
out of 5 stars
What a fantastic venue. It was perfect for our wedding reception we had here on 19th June. We saw a couple of venues at the beginning but as soon as we saw this and the potential, we knew straight away it was the one for us. Big thank you to Dubs for handling our queries and constant questions. We couldn't have asked for better honestly. The golf buggy transport was a nice little perk too. Big thank you and all the best to the guys at Stockley Marquee.
Rafi
17/8/2021





5
out of 5 stars
Exceptional venue with beautiful scenery of greenland! Venue has a modern interior and facilities are clean. At maximum capacity (600 guests) the inside has little space to manoeuvre and can feel congested, however this is compensated by the huge green space where groups can congregate. Overall I would happily recommend this venue for a wedding!

Did the reviews win you over?
Send Message