The Sugared Saffron Cake Studio is a London wedding cake company that puts you and your partner first. A wedding cake company that takes the time to sit down and talk to you. And one that listens when you share your vision for your wedding day. We pay attention to the details, like making sure your cake matches everything from your colour scheme to your invitations. We even show you a sketch before we start baking, so you can be 100% sure you're head over heels in love with the design. Our cakes are where modern meets timeless, and they taste so good you'll wish you could go back in time and eat yours all over again. We don't just create a cake, we create a work of art your guests will rave about long after your wedding day.
Amenities:
Parking
Communal Prayer Facility
Wi-Fi
Women's Prayer Facility
Virtual Consultations
In-House Appointments
Home Appointments
From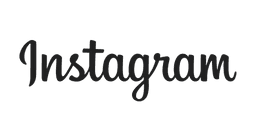 View More
5.0
out of 5 stars





Recent reviews
Sethu & Joe
1/9/2022





5
out of 5 stars
We had found Sugared Saffron on Instagram and immediately loved the timeless, classic look of the wedding cakes. Asma and her team made us two wedding cakes; one for our small COVID wedding, and a larger one for our cultural wedding and reception. Both cakes were delicious and beautiful, and received so many compliments from guests. Asma really took the time to work with us on designs and flavours, and was so patient and kind throughout all of the time we were planning our weddings. The decoration work on both cakes was so beautiful, and we would not hesitate to recommend Sugared Saffron to anyone!!
Alexandra Hamlet
4/8/2021





5
out of 5 stars
Sugared Saffron made us the most gorgeous and delicious wedding cake! It was the most beautiful cake and I've got some lovely shots of it. In some of the photos I even look a bit frightened because I was so worried of ruining the stunning cake! We've still got some left and I'll be tucking in to a slice of cake for the next few days I think. I'll definitely be recommending Sugared Saffron to any friends of ours that are getting married over the next few years
L Polidori
12/12/2020





5
out of 5 stars
Stunning and delicious cakes. Our wedding cake was exactly what we hoped for, we married in 2016 and we are still talking about the cake! Not only was the presentation flawless, the flavours were impressive, somehow subtle and satisfying at once. People were trying to guess all the ingredients to work out how it was so delicious. Everyone at Sugared Saffron was super lovely, taking down notes on every detail of the cake and they deliver the cake themselves. All in all a wonderful experience that added a wonderful element to the event. Thank you Sugared Saffron!
Анжела F
20/1/2020





5
out of 5 stars
I had a chance seeing Asma doing her magic with an absolutely stunning wedding cake at the wedding where I was a florist. Asma is a very kind, professional, extremely creative and the best cake artist I have ever seen! This cake was like a piece of art and you would never think that those flowers on the cake are not fresh flowers but edible sugar flowers!!! I am amazed by her craftsmanship and attention to every detail on that cake! It is simply jaw-dropping!
Emma Goode
8/4/2019





5
out of 5 stars
Asma's spectacular 4-tiered marbled cake for our wedding was everything we asked for and more. Our guests were blown away by it and we received so many comments not just about how beautiful it looked but also how delicious it was. It was difficult to choose what flavours we wanted after our tasting session as they were all so tasty, but we were very happy with the flavours we chose. It was honestly some of the best cake I have ever eaten! I'd highly recommend Sugared Saffron for anyone looking for a show-stopping celebration cake.

Did the reviews win you over?
Send Message