Hi, I'm Vimi - An architect by profession, and a creative artist at heart. My love for art and creativity has always been at the centre of everything I do. Established in 2020, in the midst of the pandemic, I gave all my energy to the unknown world of baking & decorating and have thoroughly enjoyed the journey so far. I have fallen in love with designing artisan cakes and creating beautiful edible art for your occasions. Get in touch, whatever your vision and lets make your dream a reality.
Amenities:
Parking
Communal Prayer Facility
Wi-Fi
Women's Prayer Facility
Virtual Consultations
In-House Appointments
Home Appointments
From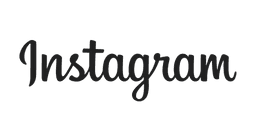 View More
5.0
out of 5 stars





Recent reviews
Nishant Shikotra
13/7/2022





5
out of 5 stars
I was recommended The Cake Palette as I required an eggless cake for a celebration. They were great in helping me decide what size I would need based on the party size as well flavour combinations that work well together. The cake was huge hit with all...people couldnt believe it was eggless! Will definitely be coming back for more. Highly recommended!!
Dipti Borkhataria
18/6/2022





5
out of 5 stars
Amazing fluffy cakes with a variety of amazing flavours available. Vimi's passion for cake baking and art create a wonderful experience and makes you go back for more and more and a bit more. 👏🏼
Kavi Nandha
23/5/2022





5
out of 5 stars
We hired Vimi for our civil wedding day and I can tell you her work did not disappoint from start to finish. She was very attentive and understanding of what look we were after and delivered the exact piece we envisioned. The taste of the cake was amazing and the delivery process/ setting of the cake done by Vimi was perfect. Definitely would recommend to anyone hosting an event.
Jayshree Mandalia
11/4/2022





5
out of 5 stars
Have ordered several vegan and eggless cakes for various occasions. The cake I ordered were beautifully presented and tasted delightful. All have been absolutely yummy. The buttercream was of the perfect proportion to the sponge, not too sweet and tasted amazing. The sponge was also delicious - a perfect level of chocolate flavour beautiful moist cake that always goes down a treat.We all had a generous slice and because it was not too sweet, it was easy to eat the whole slice. I would definitely recommend this company for a good value, delicious cake for any occasion (do you need an occasion to eat cake?!) who reliably deliver their well-preserved cakes on time and in perfect condition.. I would highly recommend.
Martin Prince-Parrott
11/4/2022





5
out of 5 stars
Cake Pallete produce beautiful and delicious cakes. They're quite the event! The professionalism, effort, passion and attention to detail really came through in our cake. Would definitely order again.

Did the reviews win you over?
Send Message