A brand new exquisite banqueting hall for all occasions. Catered for guests up to 350.The Crown is a luxurious multi-purpose venue situated in the heart of Leicester. Incorporating a large main hall, small hall, rear garden area and car parking.
Amenities:
From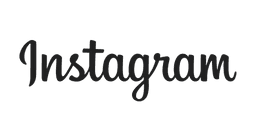 View More
5.0
out of 5 stars





Recent reviews
Meebs
5/3/2023





5
out of 5 stars
We booked the crown for my aunties 50th birthday and we had such a lovely experience. The owner is lovely and took time out of her schedule to come show us the hall before the event to make sure we were happy with everything. She stayed in constant contact with us through the whole event and ensured everything was done to perfection. The whole team is lovely and so flexible, they were accommodating to all our needs and ensured we were happy at all times. Will definitely be booking with them again and will recommend them to all our family and friends - if you're looking to book here you definitely should!
maleeha ahmed
1/3/2023





5
out of 5 stars
This hall is overall so great, the service was sublime, my sons wedding was so spectacular, the price is fair and I got everything I required form Zara. The lighting is so bright with beautiful chandeliers and the main hall itself is so beautiful. I hope to come back for other weddings. A big thanks to everyone who helped out. i had the best time!
Hulk K
21/2/2023





5
out of 5 stars
Nice venue Plenty of space. Lovely owner (Zara) she is so kind and welcoming and made sure everything was on point when it was my familys wedding. You cant knock Her work ethic and hospitality is second to none its nice to have some one who takes pride in her work will defo recommend and use Crown again.
Shirin Mansur
20/2/2023





5
out of 5 stars
Hi just wanted to say thank you to Zara from start to finish for making sure our day went smoothly, very friendly and accommodating we didn't have any issues at all. Depak was amazing helped us through the day. Such a beautiful venue definitely would recommend to friends and families.
samira Turan
31/7/2022





5
out of 5 stars
The venue was just perfect for my daughters event . Very spacious and organised , beautiful deco all around .The staff were so brilliant and very helpful .Thank you Zara for all the support and hospitality and making our day special .

Did the reviews win you over?
Send Message