The Ballroom has been a setting for some of London's greatest gatherings, from legendary Chrismas parties to the world's most spectacular weddings. It is an iconic and luxurious space with 1930s classic Art Deco interiors, that will charm you. Characteristic for its crystal chandelier, and antique mirror wall-panelling, our space will make your guests speechless. This grandeur and breathtaking room has its own private Park Lane entrance, leading through the Crush Hall and Gold Room. As one of the greatest banqueting rooms in London, that call hold up to 1000 people for cocktails or 500 for dinner, The Ballroom is a perfect choice for splendid and big events, such as balls or banquets.
Amenities:
Parking
Communal Prayer Facility
Wi-Fi
Women's Prayer Facility
Virtual Consultations
In-House Appointments
Home Appointments
From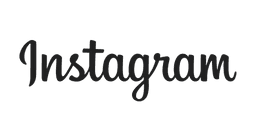 View More
4.5
out of 5 stars





Recent reviews
Marco Pasolini
27/2/2023





5
out of 5 stars
New Vesper bar is such a pearl! Great place, amazing drinks list and food! Lucia and Andrea very cool and friendly, made my night out a outstanding experience! Thank you
Iain Morrison
19/2/2023





5
out of 5 stars
Simply magnificent. The best hotel in London, if not the world. We have just returned from 3 nights here, the hotel is beautiful, particularly the promenade which is breathtaking. More importantly, the team are first class and could simply not have done more to ensure our stay was perfect. Thank you, we can't wait to return.
richard crouch
12/2/2023



3
out of 5 stars
New look is very nice. Vesper bar shut till 4pm but had a look, very different not so intimate but very nice. Cocktails an extortionate price and not that good. Maybe better in the Vesper
Rene Bidstrup Nymand
3/1/2023





5
out of 5 stars
If you want luxury and the best of the best go here. This hotel offers exceptionel service, the rooms are of very high standards and they serve one of the best afternoon teas in the world. Prices are high but so is the quality and experience, very highly recommended
Tuomas Snellman
19/11/2022





5
out of 5 stars
The Afternoon Tea at the Orchid Room was one of the nicest experiences. The hotel has a really nice "old" vibe - am sure these walls have seen and heard things..

Did the reviews win you over?
Send Message