Leicester Racecourse has an abundance of history and is surrounded by acres of uninterrupted natural beauty, we have everything you need to make your wedding day special! From the moment you book your wedding day at Leicester Racecourse our dedicated wedding team will create the perfect day to suit you!
Amenities:
From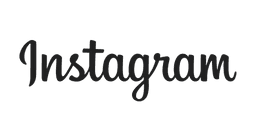 View More
4.6
out of 5 stars





Recent reviews
Johannah F.
23/2/2023





5
out of 5 stars
My Full Time Live In Carer went to The Kube for our First Covid-19 Vaccination. Ps) I forgot to mention that I am in a Wheelchair. We both went at the same time and had our Covid-19 Vaccination's together. It was very pleasant, the Dr's, Nurses, People etc were Excellent. The Gentlemen and Ladies who were outside, bent over backwards to help all people where to park, also to direct people where to go. Personally, I would give Everyone at 'The Kube' a Lot More Than 5 Stars ⭐️⭐️⭐️⭐️⭐️ "Thank You All, you were Wonderful". x
Agnieszka Rapa
20/11/2022





5
out of 5 stars
Very nice Christmas fair. Bigger then last year. Broad rage of hand made articles.
SUE Baines
3/11/2022



3
out of 5 stars
OK for small events, but larger events are spread over 2 buildings. For example Great Textile show. Having to walk with a disabled person in the rain between 2 buildings was no fun. Then finding the lift in the second building had a notice stating that members of the public use the lift at their own risk made us feel very unsafe, so we went home.
Mieow Mieow
22/6/2022





5
out of 5 stars
Attended careers fair, well organised, clean and easy to get to.
Pat Heslop-Harrison
6/3/2021





5
out of 5 stars
Leicester GPs are running covid-19 vaccination centre here (needing pre-appointment), using both AZ and Pfizer vaccines on different days. Very well managed, lots of staff, minimal waiting and efficient.

Did the reviews win you over?
Send Message