Our Team has a combined experience of over 25 years in Specialist Asian Catering and Events Management. So you can rest assured that whatever the function, you are in good hands.
Amenities:
Parking
Communal Prayer Facility
Wi-Fi
Women's Prayer Facility
Virtual Consultations
In-House Appointments
Home Appointments
From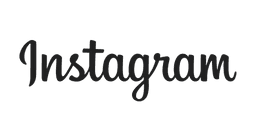 View More
5.0
out of 5 stars





Recent reviews
Taz Mania
31/8/2022





5
out of 5 stars
Asalaam Alaykum.... 1st of all my dua's and blessings go out to Taj and Riz. May allah give them good health, barakah in there businesses and every success in life. It was my daughter's wedding on 26.8.22 and what can i say from start to finish it has been an amazing experience, the staff was very attentive, the food was above and beyond my expectations. In fact the whole experience was executed in a professional and positive manner. The event was well organised by both Taj and Riz, i was reassured and told to relax and not stress and Riz made this happen on the day and Taj leading up to the wedding. Anyone who is looking at having a wedding event please look no further.... my daughter had the best day of her life and this was all due to Taj, Riz and the staff.
Waseem Ilyas
21/8/2022





5
out of 5 stars
We had a fantastic wedding experience booking with The Madisson. The venue is beautiful and finished to the highest standard. Rizwan coordinated our event, took care of everything, and ensured the day ran smoothly from start to finish. He went above and beyond to accommodate our requests, helping us source vendors and guiding us through every decision. On the day, the team delivered a slick and efficient operation. The hospitality was superb, the waiters, waitresses and even the parking attendants were extremely helpful and respectful. Our guests cannot stop speaking about the delicious food. Thank you to the whole team and especially to Rizwan for making our day so special!
Nabeela Jamal
14/8/2022





5
out of 5 stars
My wedding at the Madisson was the most pleasant, relaxing experience ever. I would recommend everyone to book here for their big day. Taj is hands down the best event coordinator ever. He went above and beyond for us and delivered to perfection. He made me and my family feel so relaxed and really took care of us all. We all had a lovely time and the food was also amazing. Nabeela
Saira Mahmood
6/7/2022





5
out of 5 stars
Highly Recommended. Beautiful spacious venue with great hospitality. Manager Rizwan looked after the wedding and us all as a family all throughout my sisters wedding. His customer service and organisational skills are exceptional. Everything ran so smoothly, the decorations, the food (10/10), to the organisation of the venue. We received the best service anyone could ask for on a wedding and more, the team were at hand during the whole celebration for anything we needed and we couldn't have asked for more. Highly recommend this venue, you don't just pay for the venue, you get the whole package start to end! Thankyou Madisson Team 💐
inEnergy Ltd
16/6/2022





5
out of 5 stars
The venue is an architectural masterpiece, the management and staff are very helpful and supportive. The service we experienced was the right balance of professionalism and a calm reassuring approach to customer service. Absolutely recommend :-)

Did the reviews win you over?
Send Message