We know events - we're the proud hosts of many of Manchester's finest corporate & private conferences, exhibitions, dinners & weddings for up to 1800 guests!
Amenities:
Parking
Communal Prayer Facility
Wi-Fi
Women's Prayer Facility
Virtual Consultations
In-House Appointments
Home Appointments
From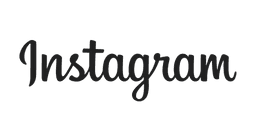 View More
4.8
out of 5 stars





Recent reviews
Salma Akbar
1/9/2022





5
out of 5 stars
We had Sheridan catering for our wedding and everything was perfect!! Vanessa was incredible from beginning to end. Vanessa went above and beyond to make our day so so special. The food was amazing, everything ran smooth and all my guests can't stop talking about the "best wedding food" they've ever had!! Thank you so much Vanessa, you played an enormous part, not just our catering but the whole running of the day and made our big day so very special!
Javi
20/8/2022




4
out of 5 stars
First of place is easy to find. Massive car park so that is a bonus. There is a lift and stair access to the main hall above. The hall itself is massive. My estimate is that it can accommodate 800 people, at least the functions I have attended, had that count. Easily hall can be separated in two sections if required. Small places inside to do preparations for functions as well as prayer spot. Service is great too, keeping in mind the size of the crowd
Shaaazz xx
2/8/2022





5
out of 5 stars
Attended a wedding today. The whole event was very well planned and directed. The decor and use of space was excellent. Great food and very good service from all the staff. They all worked very hard and were very friendly. Prayer mats were available for prayer which was great. Facilities were clean too. Overall lovely wedding.
I Ahmed
25/7/2022





5
out of 5 stars
One of the best venues around to book for your special occasion. This hall is talked about highly again and again. The food here is immaculate and the venue itself is beautiful, spacious and clean. The staff are super hardworking and friendly. Situated in a prime location with plenty of parking. This is the perfect place to book. Would definitely recommend 10/10
Shakeel Khan
6/7/2021





5
out of 5 stars
Great wedding hall, Good Facilities, Nice Food and very friendly and Helpful Staff providing Great Great Service. We attended Dr Hussain Ahmad and Dr Alizeeh Wedding, it was a wonderful and lovely Experience. Located in Manchester, It consists of 1 Very big hall, The Hall was very impressive and adorable lighting was in place. It was a massive hall which can easily accommodate 1000 guests, With wide range of flowers collections, Beautiful Curtains and Really impressive dining tables, white candles and crystal clean utensils. Cleanliness was Spot on, Good Toilet Facilities and An area Allocated for prayers having Prayer Mats. Good size parking and very appealing Reception. Food itself was of Very High Standards. Just after entering we were given light Starter with Fresh peach or orange juice. After 30 minutes A full starter menu was served not less than 5 to 6 types of Starters with mouthwatering, fresh Salad. Mesmerizing and Full of taste Cushnie again 4 to 5 Main Course Meals and good range of Carbonated Drinks. 2 types of Dessert at the end were served as well. Cannot Forget the Tea it was Really good tea. Staff itself was very Humble and extremely Friendly, They considered us as Family members, Didn't gave us any chance to point anything Bad. Truly Royal Experience, Highly recommended 👌👌👌👌 Well done Guys, Keep it up 👏👏👏

Did the reviews win you over?
Send Message