Stunning Wedding & Events Venue nestled in 300 acres of English Countryside
Amenities:
Parking
Communal Prayer Facility
Wi-Fi
Women's Prayer Facility
Virtual Consultations
In-House Appointments
Home Appointments
From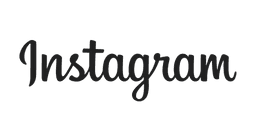 View More
4.3
out of 5 stars





Recent reviews
Ja Mia
12/8/2022





5
out of 5 stars
This place is great! Atmosphere is breathtaking and peaceful but the staff is also really friendly. They know what they're doing and what they're talking about, and you can tell making the customers happy is their main priority. Open country lane driving to the venue so be mindful of tractors and the odd idiot driving. Food is pretty good, some classics and some twists, and for their prices it's 100% worth it.
Anis Miah
31/7/2022





5
out of 5 stars
Nice place for a wedding venue. Lots of parking space. Food was good thanks to the catering (British Asian Catering).
Kamal Chowdhury
25/7/2022



3
out of 5 stars
Went to this venue so many times . You will enjoy its natural view more on summer time . Hall capacity for wedding is enough. Toilet area needs to improve. There wasn't any issue for prayer facility.
I'm Tabrez
9/6/2022





5
out of 5 stars
It's a great venue for any types of party. Good parking facilities, surrounding by many Field and trees. Have many deers and horse. I've been many times on this place. Only negativy is you may not get mobile network always.
Natty one
21/3/2022





5
out of 5 stars
Attended a Bengali wedding here.The outside space is beautifull. Lake bridge. The pictures dont do it justice. Its a stunning location. Very nice hall. 2 very large halls. Im guessing could cater for 400+. Ample parking spaces. Very clean place and very tidy.

Did the reviews win you over?
Send Message