Wayhome offers a completely new way for people to get on the housing ladder without needing to take out a mortgage. Homeowners get capital to buy a home worth up to eight times their income with only a 5% deposit. It also opens up owner-occupied residential property as an asset class for pension funds, who earn inflation-linked rent on the portion the occupier doesn't own.
Amenities:
Parking
Communal Prayer Facility
Wi-Fi
Women's Prayer Facility
Virtual Consultations
In-House Appointments
Home Appointments
From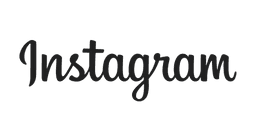 View More
5.0
out of 5 stars





Recent reviews
Mara Vida
24/5/2022





5
out of 5 stars
Wayhome is a great scheme with a great team behind them. When we first started the search for our home, Heather in the viewings team went above and beyond when we arranged a viewing for a home we really loved. She stayed behind her scheduled time and went into high gear once we confirmed we loved the house. We then had Nadia who started our offer process and has kept us up to date on every step of the way. We are now just waiting on the exchange date, but any time we have any questions, she is just a call away. I would also like to thank the team that works behind the scenes that we do not get to speak to but that have an impact on the process of buying our little home. This is a great scheme that allows you to get on the property ladder with as little as 5% , and with no interest which for us as Muslims is such a blessing. We never thought we would be able to own our own little place, but thanks to wayhome we were able to. 😊
Nabila Rojob
19/5/2022





5
out of 5 stars
Our experience with Wayhome has been amazing and we can't fault them on a single thing. From our very first introductory phone call (with lovely Nadia) we have been fortunate to deal with extremely professional and knowledgable staff, and response times have been excellent (even when we put in an offer during the Christmas break!). Despite being self-employed, Wayhome made it easy for us to buy a home with them – something which would have been difficult with a conventional mortgage. Our special thanks go to Jason, who has been superb in walking us through the whole process, and we just can't believe how easy it has all been! We explored other similar providers, but Wayhome stood out from all the rest for their easy-to-use online tools, professionalism, and exceptional customer service. For those who are looking for an affordable way to buy their dream home, we can't recommend Wayhome highly enough.
Zac Hamid
23/4/2022





5
out of 5 stars
Coming off the back of 2 failed conveyances, the thought of going through the process was very off putting. Not to mention the extortionate rise in house prices since I started looking to buy about 2 years ago. Wayhome looks like a sustainable, Sharia-compliant model to purchasing a house. But the true pull for me was how much of the team took care of me during the process. Both Victoria and Nadia have been so helpful during my search for a new home, and I have don't have to worry about chasing anyone up to ensure exchange or completion. Victoria was very clear about how the process worked, so I am under no disillusions about how the next few years could play out financially, And Nadia has been very patient over the last 5-6 months or so while I've been viewing pretty much every house in the Manchester area . I would recommend everyone consider Wayhome when looking to by a property - It may not work for everyone, but I see no reason why most would not benefit from it
Fazila Shaikh
16/4/2022





5
out of 5 stars
We got our home! The journey to this point was seamless. We went for a few properties and eventually was accepted for the best one. The unique points to Wayhome and why we chose to go down this route are no interest, no mortgage, and no debt. Thanks to Wayhome and the great service they gave us we managed to move into our family home!! Wayhome is highly recommended if you want to break free from high rents and struggles of getting a traditional mortgage.
Adeel Siddiqui
11/4/2022





5
out of 5 stars
We have had a great experience buying our first home with Wayhome. Nadia and Stuart were really helpful and guided us through the whole process. We got the house we wanted. They are very transparent and up front about the additional costs so you know what you're signing up for. If you want a permanent home that works for you without getting into debt and paying interest, this is for you.

Did the reviews win you over?
Send Message