I have extensive ( 12 year ) experience within the fashion and wedding industry, regularly creating the looks behind the fashion campaigns, TV, ads and luxurious magazines such as ELLE, MARIE CLAIRE, L'OFFICIEL, VOGUE IT to mention a few
Amenities:
Parking
Communal Prayer Facility
Wi-Fi
Women's Prayer Facility
Virtual Consultations
In-House Appointments
Home Appointments
From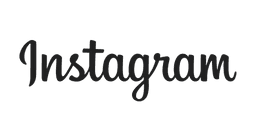 View More
5.0
out of 5 stars





Recent reviews
SILVIA PIROLA
25/10/2022





5
out of 5 stars
Are there any more stars I can add? 5 stars doesn't quite make it for the level of service and quality of work that Tamara put in for my wedding. So, future brides, here are a few reasons why choosing Tamara is worth every penny: - she listens to you. At the trial, she will try a few different things and ask you lots of questions and she will continue working on you until you are 100% happy with the outcome - she can do pretty much anything at the highest standard!! No matter your taste, style, knowledge of make up or lack thereof, she will create something that works for you and any guests who will have their make up done - the hairstyle lasts forever!! I partied pretty hard, danced till 2am and stayed up until 5 - the hair was still pretty much perfect. I was shocked it lasted so long and in such great conditions despite lots of tipsy friends trying their best to hug me in ways that would have destroyed any normal hairstyle (see below for evidence) - she makes everyone feel comfortable. My mum doesn't speak English (she's Italian) and she still managed to make her feel relaxed, have a laugh, and make sure they would agree on everything about her make up either by speaking in Spanish to her or by asking people to translate - she's really good company! You'll spend a lot of time with your make up artist on one of the most important days of your life. Trust me, you'll want someone you can get on with! I hope this review and the pictures below help you make your decision. And best of luck with your wedding!
Amy
24/8/2022





5
out of 5 stars
Tamara was my hair & make up artist for my wedding! I'm so glad I found Tamara, she made me look incredible - I felt stunning. I have had so many compliments on the day, and since! Tamara takes the time to get to know you, what you like what actually suits your skin. Tamara was excellent! Always on time, great at explaining and remembering those details from trial to wedding day!!! If you're reading these reviews and need a makeup artist, just trust me you won't get better than Tamara!!!!
Mona K
21/6/2022





5
out of 5 stars
Tamara was absolutely phenomenal. She was able to accommodate me for a short notice wedding trial as well as the main event. She is incredibly professional and attentive - she will create a look that works for you as well as offer her expert advice. She did my bridal hair and makeup, as well as for my mother and sister in law, was professional and diligent throughout, but also really friendly and warm. I cannot emphasise how amazing we all looked - purely down to Tamara's amazing skills and understanding of hair and makeup. The looks lasted all night long, and we all received many compliments. Tamara has loads of experience with all types of brides from all types of ethnicities, ages and backgrounds; she will create a look that emphasises your natural beauty, matches what you want and is perfect for your special day. Don't hesitate to book her (especially if you're like me and have never had professional hair and makeup done!). Thanks so much Tamara!
sally sharawi
6/4/2022





5
out of 5 stars
Thank you Tamara. Tamara did my hair and make-up for my wedding. I could not have asked for a better service. She is a true professional from start to finish. Her prices and communication are clear and as a person she is warm and welcoming. I had a very early start with a tight schedule and Tamara accommodated this for me, coming to the venue on time and ready. In terms of her work - AMAZING!! I loved my make-up and hair. I have curly hair which I feel most hairdressers struggle with, yet Tamara was completely unphased and did a brilliant job. Thank you again for a wonderful experience.
Kim Ho
1/9/2021





5
out of 5 stars
I would 100% recommend Tamara and her team! Tamara is amazingly talented and made me feel incredible on my day :) She's so friendly and professional and helped me decide my look and put me at ease. Not only did I get my hair & makeup done but so did my bridal party, plus mums and gran (a total of 9) and everyone loved it! The makeup lasted all day plus she's fantastic for all skin tones, she's the best!

Did the reviews win you over?
Send Message